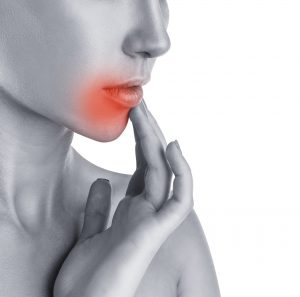 Have you ever had extreme dryness in your mouth that made it hard to speak or carry out other natural functions? If so, then your mouth was vulnerable to increased bacteria growth. That's because the harmful invaders love a very dry environment and flourish in it, but why? Your dentist weighs in to provide the answers you need to enjoy improved oral health.
Why Do Bacteria Love an Extremely Dry Mouth?
One of the reasons that bacteria thrive in a dry mouth is that your oral cavity produces and maintains a certain amount of saliva, which then helps to keep a balanced pH level. That makes it harder for bacteria to survive because they are acidic in nature.
Additionally, saliva helps to bathe your mouth and remove leftover food particles and bacteria. When your reserves are low, though, the caustic intruders are more likely to collect and cause havoc.
The Symptoms of Dry Mouth
Aside from the obvious, there are other symptoms of dry mouth, which include:
Sticky, dry feeling in the mouth or throat
Trouble chewing, swallowing, tasting or speaking
A burning feeling in the mouth
A dry, tough tongue
Gum irritation
Mouth sores
Bad breath
If you notice any of the above, you should reach out to your local dentist to schedule a visit, so that you can know what's going on and get the treatment you need.
How to Treat Dry Mouth
Along with receiving care from your Summerlin dentist, there are other things you can do to treat your bout of dry mouth:
Chew sugar-free gum
Limit your caffeine intake
Avoid mouthwashes that contain alcohol
Stop any tobacco use
Breathe through your nose
Along with knowing how to treat this condition, it's also important to explore ways to prevent it. Brushing and flossing your teeth at least twice a day play a major role. Additionally, you should consider using a fluoride rinse afterwards to wash away excess bacteria.
Another way to protect your oral health is to visit your dentist semi-annually for cleanings and checkups. The two primary functions of these visits help in maintaining your dental wellness and preventing dry mouth. Furthermore, the expert care you'll receive from both your hygienist and dentist will ensure that your mouth, teeth and gums are healthy for years to come!
To enjoy the peace-of-mind of knowing the condition of your oral health and get any needed help to restore it, reach out to your local dentist today!
About the Author
Dr. Pamela West earned her dental degree from University of Southern California School of Dentistry. Still, she works tirelessly to expand her knowledge and skills by pursuing continuing education. Recently recognized as one of the "Top Dentists" in Summerlin, Dr. West enjoys helping patients fight dry mouth and any other dental malady, so they can experience the best in dental wellness. She practices at Summerlin Center for Aesthetic Dentistry and can be reached for more information through her website.