Meet the Dental Team – Las Vegas, NV
A Caring, Trustworthy Staff
A dental practice is only as good as the team that keeps it running – and we're fortunate to have a team made up of such passionate and hard-working individuals! From the time you check in at the front desk to the time you get ready to check out, everyone you meet at Summerlin Center for Aesthetic Dentistry will be dedicating themselves to delivering a dental experience that you can enjoy. Before calling us for an appointment, keep reading below to learn more about our staff.
Colleen,
Practice Coordinator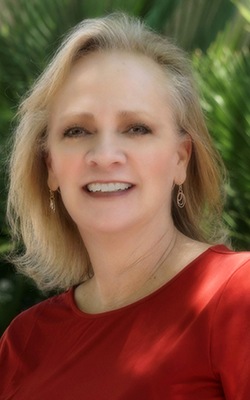 For over seven years, Colleen has been with our practice, helping us build relationships with our patients. Every day, she looks forward to helping every patient feel satisfied with their experience. She grew up in East Windsor, NJ, and earned a bachelor's degree in mathematics from Rider College. When she's not in the office, she enjoys spending time reading, hiking, and playing Mahjong.
Melissa,
Sleep Coordinator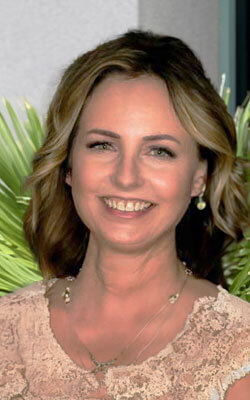 Melissa has been serving our patients for a little more than three years now, and she hopes to do so for many more years to come! She truly enjoys educating patients about different treatments and seeing them thrive afterward. She earned her undergraduate degree in Biology from UNLV, and now she is certified in X-rays and CPR. Away from the office, she loves spending time with her husband and their three kids. Together, they enjoy fishing, hiking, and going to museums. However, their favorite thing to do is go to hockey games – they are big Golden Knights fans!
Julie,
Patient Coordinator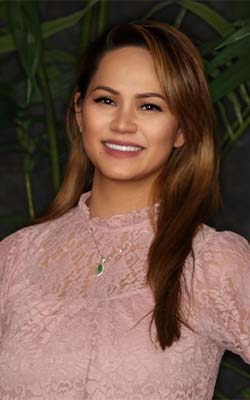 After nearly seven years in the field of dentistry, Julie joined our team in 2021. Now, her favorite aspects of her job are meeting awesome patients, having an amazing team, and always learning something new! Originally from Sunnyvale, CA, she completed her studies at Deanza College and Florida Atlantic University. When she isn't at our office, you'll most likely find her with her family. She loves enjoying one-on-one time with them, going on vacations, and going to parks.
Megan,
Patient Coordinator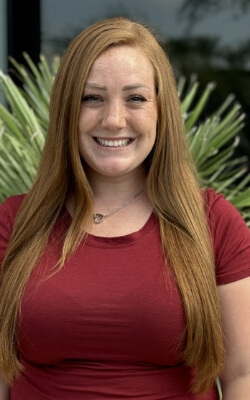 As a Patient Coordinator, Megan plays an essential role in giving our patients the best possible care. In fact, that's one of the reasons she loves her job so much! In addition to being a certified RDA, she is studying for the dental hygiene program at CSN. Born and raised right here in Nevada, she loves spending time with her boyfriend and three kids, who range from eight to three years old. Here's something you may not know about her: she always tries to stay positive.
Patience (PAY),
Lead Dental Assistant and
Sleep Specialist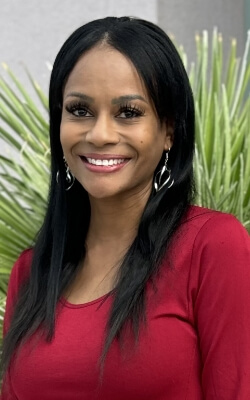 Pay's favorite part of her job at our practice is seeing the excitement on our patients' faces when their procedures are finished. She particularly enjoys helping patients sleep better. She does much of the heavy-lifting for Dr. West and the staff, and is vital to the practice. Her plate is usually full, and she loves it! She helps to keep the practice running smoothly. She attended Cuyahoga Community College to study dental hygiene and earn her CDA degree. She is also CPR certified and has her X-ray license. Outside the office, you'll likely find her hiking, running, or enjoying family time. While her immediate family consists of her husband of nearly 20 years and two teenage daughters, much of her extended family lives nearby as well. As a result, she enjoys a lot of time laughing with her large, fun-loving family.
Rita,
Dental Hygienist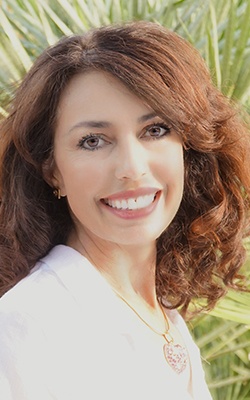 Born and raised in Las Vegas, Rita graduated from Clark High School and attended UNLV and Clark County Community College. During her dental career, which spans more than two decades, she has earned her certifications in lasers and myofunctional therapy and worked in a periodontal practice for five years. She has been married to Kevin for 30 years and has one son named Jake. Her interests outside of dentistry include spending time with family, hiking, skiing, and riding horses.
Karla,
Dental Assistant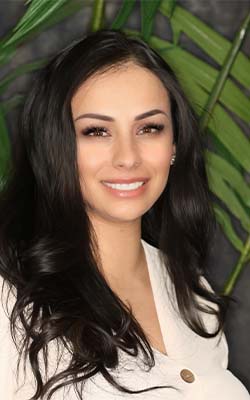 Since joining our team, her favorite thing about her job has been educating patients on the importance of oral health. However, seeing them happy and confident following their treatment is a close second! In her time in the dental field, she has undergone training in everything from Invisalign and CPR to Solea lasers, making her a valued member of our team. Originally from Los Angeles, she has two children who she loves dearly, Jonah and Aly. Her favorite things to do away from the office are bake with her daughter, read, work out, and dance with her kids.