TMJ/TMD Treatment – Las Vegas, NV
Stop Your Headaches and Jaw Pain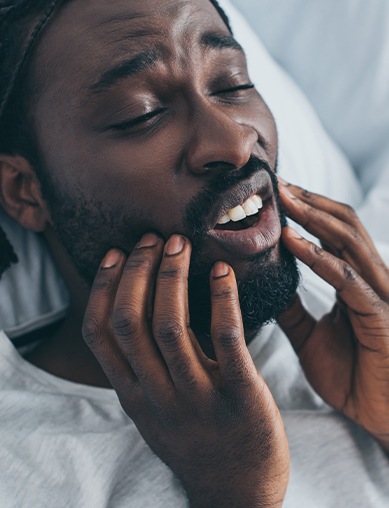 Temporomandibular joint disorder (TMD) can present with a number of frustrating symptoms, varying in severity from aggravating jaw clicking to unbearable headaches. Thankfully, Dr. West offers advanced, neuromuscular treatments, as well as simple dental appliances, to eliminate TMJ complications and restore normal, healthy function.
Why Choose Summerlin Center for Aesthetic Dentistry for TMJ/TMD Treatment?
Wide Variety of Solutions for Jaw Pain
Fully Personalized Treatment Plans
Dentist with Keen Eye for Detail
What's TMJ Dysfunction?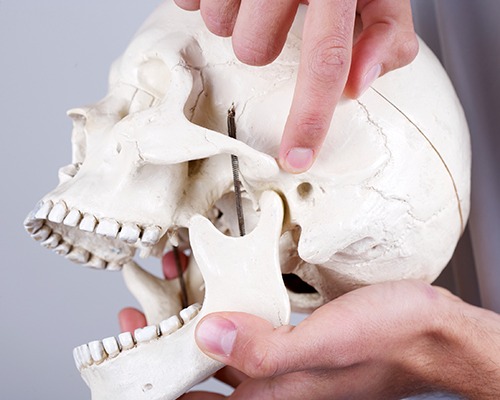 The temporomandibular joints are the two small joints in front of your ears that enable smooth jaw motion. Stress, clenching and grinding, trauma, and several other factors can irritate these joints, expose sensitive nerves, and cause jaw soreness and clicking, facial pain, earaches and ringing in the ear, and migraines and tension headaches. This is what's known as TMJ dysfunction, or TMD.
TENS and K7 for TMJ Therapy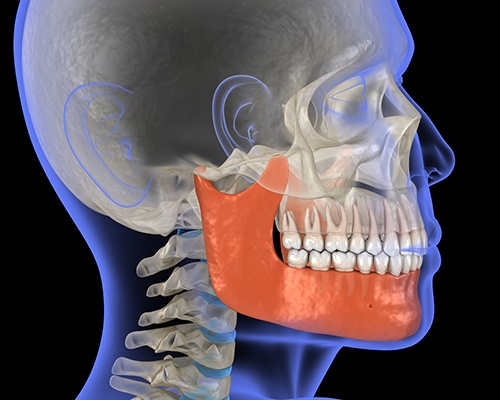 Neuromuscular dentistry is the art and science of using the relaxed position of the muscles in the head and neck to place the jaw into optimal physiological position. Thirty years of research and clinical experience have shown that this technique is effective in treating patients with various levels of head and neck pain. Dr. West received additional training in neuromuscular TMD therapy at the world-renowned Las Vegas Institute. Using the advanced technology of TENS and K7, Dr. West is able to relax and accurately determine the jaw's ideal position. Summerlin Center for Aesthetic Dentistry also provides comfortable, custom-fitted nightguards that help to restore proper jaw alignment and relieve pain as well.
Equilibration/ Occlusal Adjustments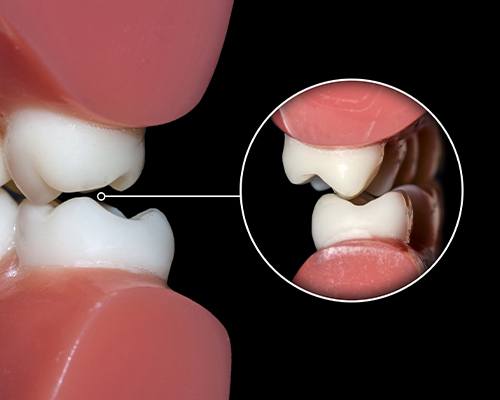 Improper biting surfaces can put a lot of stress and pressure on the TMJ. In order to relieve that pressure, we'll need to reshape the teeth in question so that the jaw is able to close correctly and reach its ideal resting position. The changes made to the tooth will be very slight. We will remove a very small amount of tooth enamel in order to change the shape of the teeth just enough so that the upper and lower arches come together evenly all around the mouth.
Occlusal Splints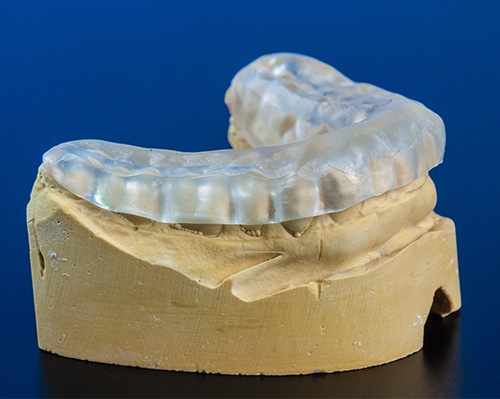 You can think of an occlusal splint as a special kind of mouthguard that protects the teeth and jaws from TMJ disorder. It's designed to reposition the jaw in order to alleviate some of the pressure on the TMJ and can also serve as protection against teeth grinding. After about 3 months of wearing the splint, the jaw will eventually adapt to its new resting position. At that time, we can determine whether you'll need to keep wearing the splint.