Preventive Dentistry – Las Vegas, NV
Protect the Smiles That Matter Most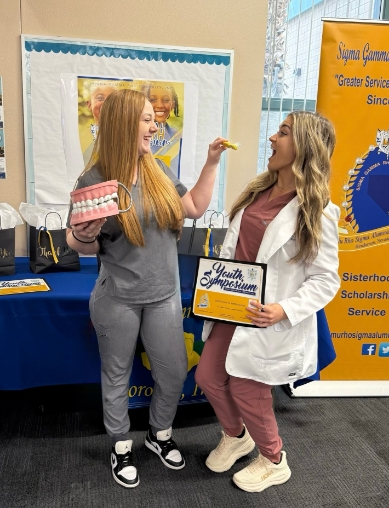 Preventive care is an important cornerstone for any oral health plan. When small problems are dealt with early on, it can prevent more severe decay and disease later on. With regular dental checkups and exams, dental sealants, fluoride treatments, and personalized oral appliances, Dr. West and the rest of our team at the Summerlin Center for Aesthetic Dentistry will keep your entire family grinning from ear to ear. Call us today to set up an appointment.
Why Choose Summerlin Center for Aesthetic Dentistry for Preventive Dentistry?
Variety of Child-Friendly Services
Advanced Diagnostic Technology
Experienced Dentist and Friendly Team
Dental Checkups & Cleanings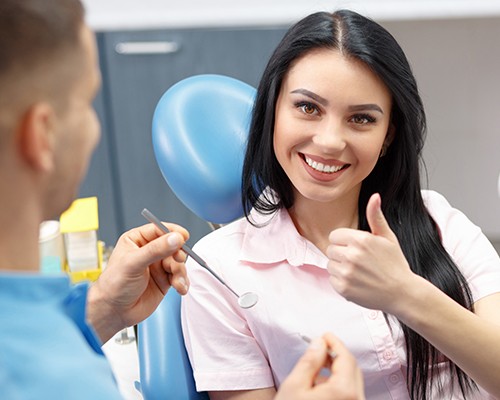 Dental damage, cavities, and gum disease all start small and might even be overlooked at first. Our intraoral cameras, digital X-rays, and cavity detection system will let us thoroughly examine your smile to find even the most well-hidden oral health issues. We can then discuss our findings as well as your possible treatment options. Afterwards, we will clean your teeth and remove the plaque and tartar that you overlooked during your home oral hygiene routine.
Oral Cancer Screening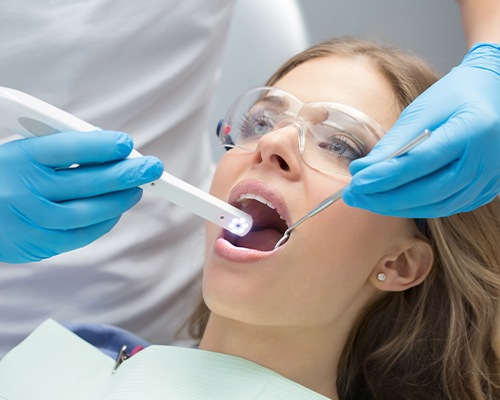 On average, one person dies every hour due to oral cancer. You'll have the best chance of survival if the disease is treated early on, but it's easy for patients to overlook the warning signs on their own. Dr. West will keep a sharp eye out for discolored patches, lumps, and other warning signs of oral cancer during your regular checkups. We can refer you to an expert to have suspicious growths and sores biopsied so that a reliable diagnosis can be made.
Fluoride Treatment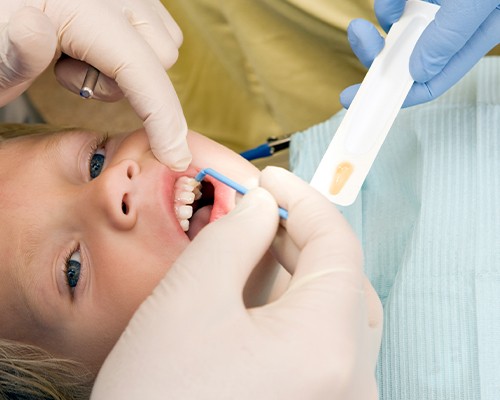 Many toothpastes and mouthwashes contain fluoride, a special mineral that can make tooth enamel more resistant against decay. It can also repair the very early microscopic stages of cavities. For those who don't have enough fluoride exposure on a regular basis, we can offer a topical fluoride treatment during your next appointment. The fluoride preparation used in our office is stronger than what you would find in toothpaste and can offer your teeth improved protection until your next six-month appointment.
Dental Sealants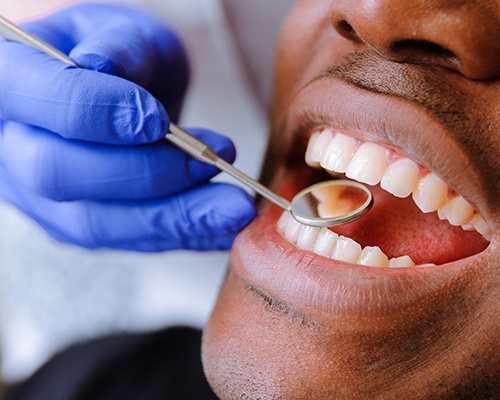 Children aren't always able to completely clean their mouths by themselves; they're still learning how to brush and floss properly, and they might not be able to reach certain nooks and crannies. Dental sealants can give your little ones a safety net against decay in the form of dental sealants. A thin, protective coating is placed over the chewing surfaces of certain teeth (specifically the molars), protecting the crevices they contain from bacteria and food particles.
Children's Dentistry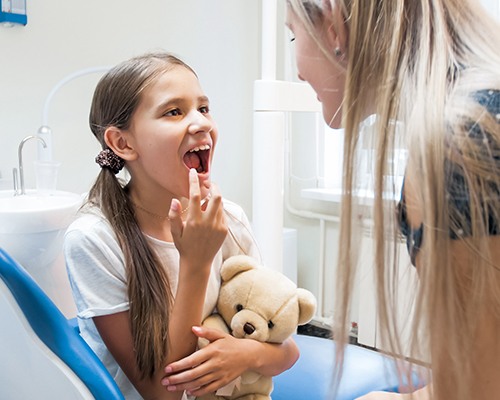 We're proud to be a family friendly practice, and we offer various services that are designed to help the youngest smiles grow up healthy and strong. For example, we can use silver diamine fluoride to treat cavities without drilling, and pulp therapy can be used to save your little one's tooth from an infection. We can also help you stop non-nutritive habits that can potentially lead to orthodontic problems. You can call our office today to set up an appointment for your little ones; please let us know ahead of time if they have special needs so that we can appropriately accommodate them.
Athletic Mouthguards/
Sportsguards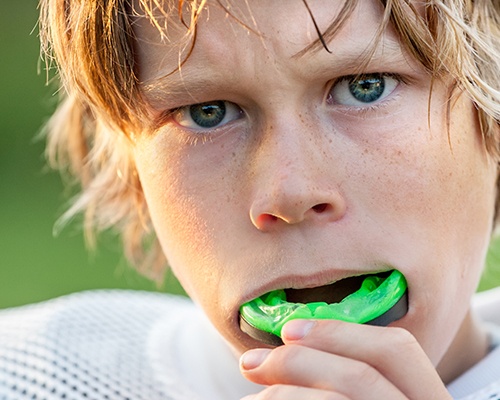 Whether you have a young athlete-in-the-making in your family or you enjoy heading out onto the field yourself, we highly recommend that you come to us for an athletic mouthguard. Getting hit in the mouth during sports is one of the most common causes of tooth loss, but a mouthguard will help protect the teeth and jaws from damage in the worst-case scenario. Don't settle for a one-size-fits-all mouthguard from the store; our oral appliances are made to fit perfectly on your smile.
Nightguards for Bruxism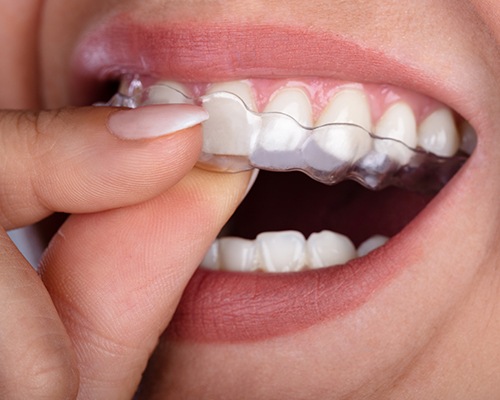 Daily stress can lead to grinding your teeth at night, putting more pressure on them than you would for regular chewing and biting. This causes the enamel to wear down far faster than it normally would. Fortunately, there's a simple solution that can help you save your tooth: just wear a nightguard so that your upper and lower jaws never come into direct contact with each other. A nightguard closely resembles an athletic mouthguard, and it too will be fully customized for your unique needs.
At-Home Dental
Hygiene Products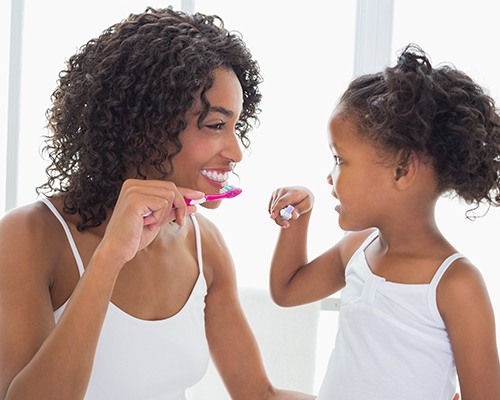 Our office uses Crest toothpaste and Listerine mouthwash. We also offer Peridex as a way to treat the symptoms of gingivitis, and we can provide StellaLife to help with the healing process after an extensive dental procedure. What kind of dental products can be found in your home? Are you giving your smile the best possible care in the months between your appointments? Let us know what's in your bathroom cabinet; we might have some ideas for improvements!