Metal-Free, Mercury Free Restorations – Las Vegas, NV
Safer, More Attractive Restorations
Amalgam fillings contain combination of silver shavings, zinc, copper, tin, and mercury as a low-cost alternative to gold restorations. While mercury is clearly dangerous, amalgams became the standard as dentistry grew more available to the general population. Traditional crowns also require metal framework to give them strength. But over time, gums shrink exposing the frame, causing a grey ring at the gum line. Metal restorations also look unnatural and can detract from the beauty of your all-white smile.
Why Choose Summerlin Center for Aesthetic Dentistry for Metal-Free, Mercury Free Restorations?
Reliable, Long-Lasting Porcelain
Easily Blended Composite Resin
Caring Dentist with Eye for Detail
Porcelain Crowns & Composite Resin Fillings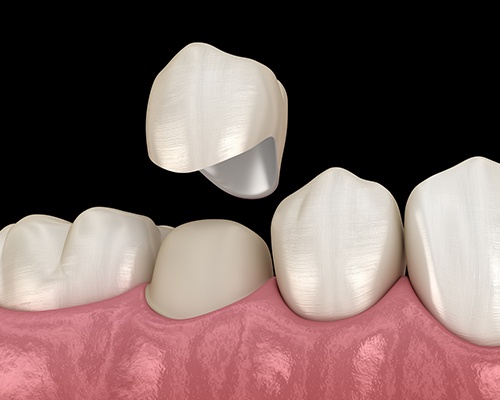 In the majority of circumstances, metal fillings can be replaced using conservative techniques. It is now possible to preserve the healthy, remaining tooth structure by replacing unsightly metal fillings with more durable, natural-looking materials. Dr. West chooses only premier dental materials, including porcelain crowns and composite resin fillings. Not only are these mercury-free, metal-free restorations healthier, they are as durable and long-lasting as their conventional counterparts. If you have amalgam or metal restorations, talk to Dr. West about replacing them with natural-looking, tooth-colored options.