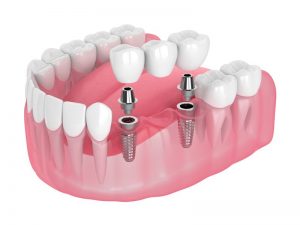 "The bridge is out! The bridge is out!"
To many people, that is a quote by Arnold Schwarzenegger's character in the 1994 summer blockbuster True Lies. However, if the bridge is out in your real life, it could very well be in reference to a dental emergency!
A dental bridge connects to your natural teeth on both sides – filling in the gap with custom-fitted false teeth. They are strong, reliable, and look very natural in most cases. Dental bridges have been utilized for more than a century but are still a viable option today.
Read on to learn the potential reasons your dental bridge fell out, as well as what you should do. Making a dental appointment is the first, but not the only, step.
(more…)