All-on-4 Dentures – Las Vegas, NV
Dental Implants Create a Gorgeous Smile That Lasts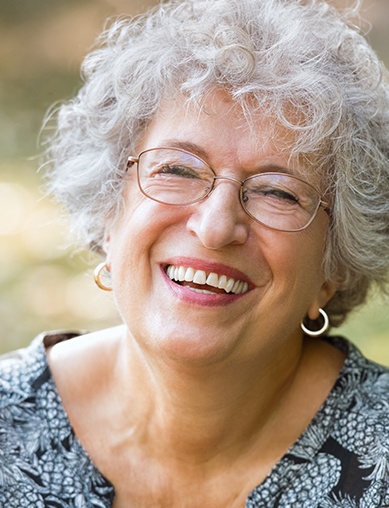 The All-on-4 ® treatment concept provides a permanent, screw-retained, same-day replacement for the entire upper and/or lower set of teeth. The procedure is suggested for patients with significant tooth loss or decay. It is also an option for patients who have bone loss, which prevents them from getting dental implants to replace back teeth. Whether you have failing teeth, periodontal disease, bone loss, large partials or even existing dentures you are a candidate for this revolutionary procedure. Your new teeth will function like natural teeth and you will be able to eat your favorite foods again! Your smile is yours again! When you're ready to get started, call the Summerlin Center for Aesthetic Dentistry to schedule a tooth replacement consultation. We'll review your treatment options and help you to find the ideal solution to put the smile back on your face.
Why Choose Summerlin Center for Aesthetic Dentistry for All-on-4 Dentures?
Implant Surgery Performed In-House
Dentist with Years of Experience
Fully Personalized Dentures
How Do All-On-4 Implants Work?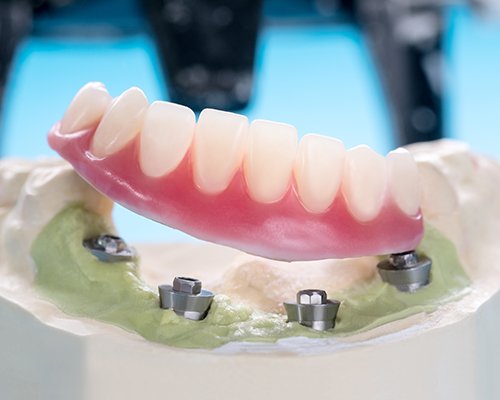 A traditional denture uses a gum-colored base material to provide support for a row of replacement teeth. With no remaining healthy teeth to support the denture, the base material is crafted to fit against the gums. The snug fit between the denture base and gum line creates suction that holds the prosthetic firmly in place. Traditional dentures use implant posts spaced out along the jaw line to support the denture. While this improves the stability and longevity of the tooth replacement prosthetic, the implant placement procedure can take its toll on patients who have experienced extensive tooth loss. All-on-4 offers the stability of an implant denture with a minimally invasive dental implant placement procedure that makes this treatment option accessible for a greater number of patients.
Am I A Candidate for All-On-4 Implants?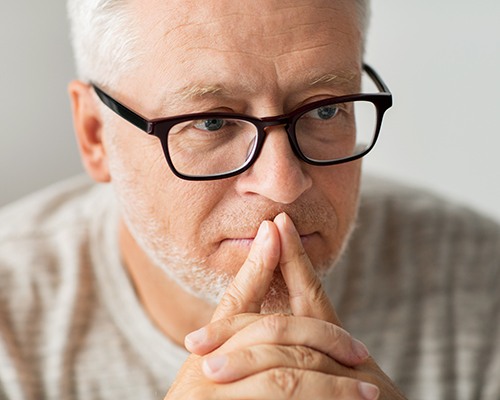 Thanks to the innovative dental implant process, almost any patient can receive an All-on-4 denture. The ideal patient will meet the falling characteristics:
Relatively good oral and overall health
Complete review of prescriptions, past and present health concerns, and any experience with surgery or anesthesia with your doctor and approval for surgical treatment
Commitment to completing the often-lengthy treatment process
What Are the Benefits of All-On-4 Implants?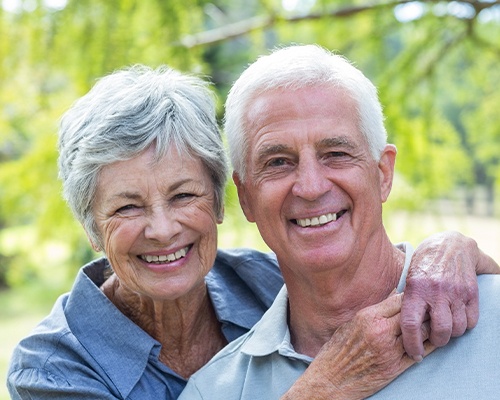 There are many benefits to replacing missing teeth with All-on-4 dentures, including all of the following:
The less Invasive procedure means that more patients are able to receive implant supported tooth replacement without invasive tissue grafts.
The long-lasting implant supported denture will remain functional for a decade, two, or longer with proper care. Traditional dentures need to be replaced every five to seven years on average to ensure proper function.
Traditional, removable dentures only restore about 20% of chewing function, which significantly limits the diet. An All-on-4 denture can restore almost total function, allowing you to eat all of your favorite foods with total confidence.
All-On-4 VS Traditional Dental Implants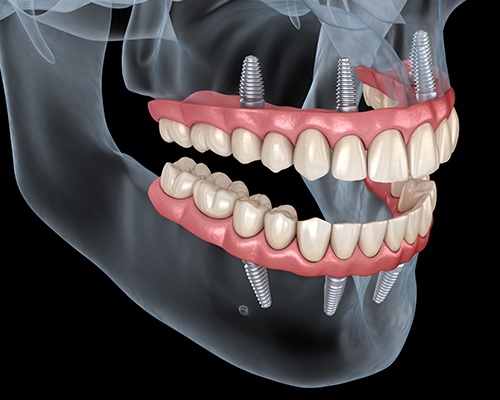 Traditional dentures supported by dental implants require us to place four to six dental implant posts along the jawline. These procedures can be painful, and many patients experience difficulty with recovery and increased risk for dental implant failure. To improve patients' chances for successful implantation, preparatory bone or soft tissue grafts are often required. All-on-4 dentures allow us to position implant posts directly into the front of the mouth to support the front part of the denture. Then, two implants are diagonally positioned to support the back of the denture, utilizing the denser portion of the jawbone in the front of the mouth.