Emergency Dentist — Las Vegas, NV
Easing Your Pain & Fixing Your Smile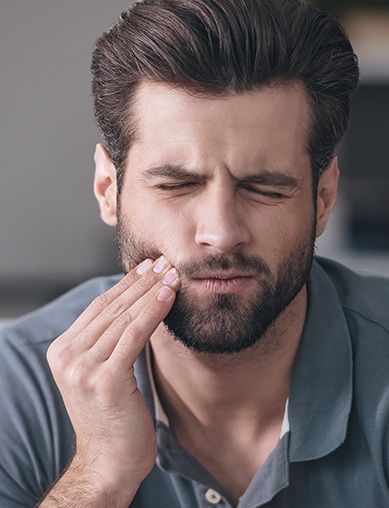 Without the right people by your side, dealing with a dental emergency can be stressful, scary, and painful. At Summerlin Center for Aesthetic Dentistry, our team's goal is to ease your discomfort and repair your smile quickly and effectively, so you don't have to spend your day worrying. Whether you have a severe toothache, knocked out tooth, or a broken restoration, we're equipped and prepared to handle every dental emergency. As soon as you contact our office, we'll provide you with over-the-phone first-aid guidance and schedule your appointment as soon as possible.
Why Choose Summerlin Center for Aesthetic Dentistry for Emergency Dental Care?
One Stop for Comprehensive Dental Treatment
Wide Variety of Restorations Placed In-House
Oral Conscious Sedation for Longer Treatments
What to Do in a Dental Emergency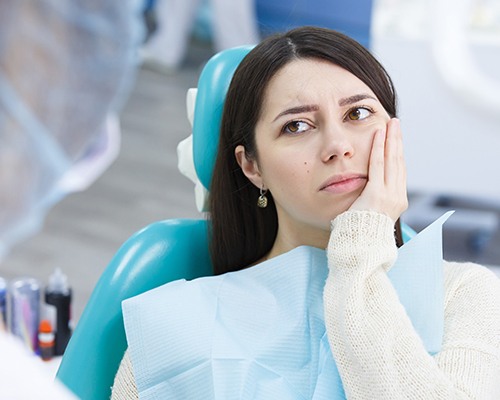 Call our office right away. The sooner you give us a call, the better chance we have of restoring your oral health. When you contact us, we'll provide you with first-aid instructions to manage your situation while you wait for your appointment.
Have an emergency exam. Once you get to our office, we'll perform an emergency exam to identify the underlying cause of your emergency. Using our findings, we'll create a custom treatment plan to get your smile back on the right track.
Get the care you need. During your visit, we may be able to temporarily relieve your pain. However, you might have to return for additional treatment to fully address the problem. Some common solutions for dental emergencies include fillings, dental crowns, root canal therapy, and gum disease treatment.
The Most Common Dental Emergencies
In the face of an emergency, it can be difficult to act quickly and with a clear mind, which is why we offer over-the-phone guidance for our patients who aren't sure what to do. Below, you'll find some additional tips on how to handle a situation once you've called our office and scheduled your emergency appointment.
Understanding the Cost of Dental Emergencies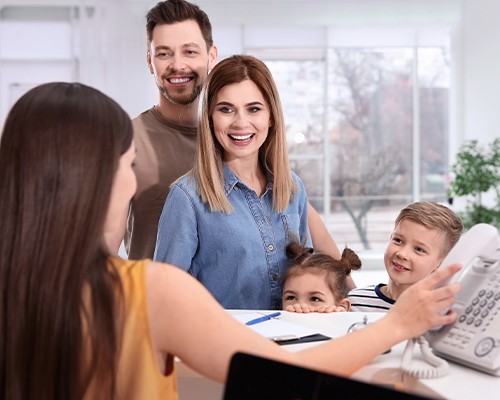 The cost of your appointment will depend on what type of treatment you need, which can only be determined once our emergency dentist, Dr. West, has examined the damage. We'll walk you through any possible treatment choices you may have and discuss payment options with you. Our team is more than happy to prepare insurance claims for you and make sure that you get the high-quality care you deserve.
How to Prevent Dental Emergencies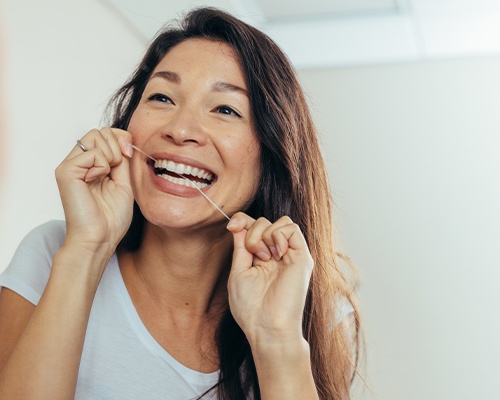 Even though emergencies can't completely be avoided, there are some precautionary measures you can take to make sure that you don't experience one. These include:
Keeping up with your dental hygiene routine
Maintaining a nutritious diet
Avoiding sticky, hard, and chewy foods
Wearing mouth protection while playing sports
Breaking bad oral habits like nail-biting and teeth grinding
Tooth Extractions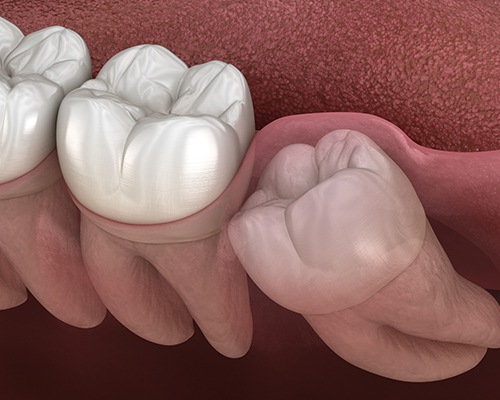 We never want to tell you that a tooth extraction is the only option, but there are cases where it might be unavoidable, such as when a tooth is broken off beneath the gum line or has been completely compromised by decay. Extractions can either be simple or surgical. No matter the case, though, we'll always prioritize your comfort, and we'll work quickly to replace the tooth with an implant or an appropriate type of restoration so that your smile doesn't stay incomplete.
Wisdom Tooth Extractions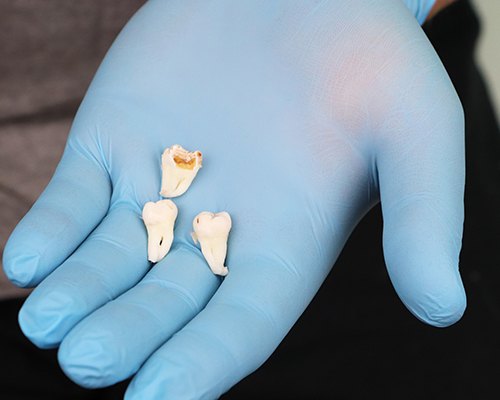 The wisdom teeth are four permanent teeth located near the back corners of your mouth that don't erupt until the late teens or early twenties. When they don't have enough room to erupt, they'll cause severe chronic pain, and they can potentially damage the rest of your teeth. To avoid these and other oral health issues, we recommend having potentially problematic wisdom teeth extracted as soon as possible. Get in touch with us today if someone in your family is expecting to receive their wisdom teeth soon.
Dental Emergency FAQs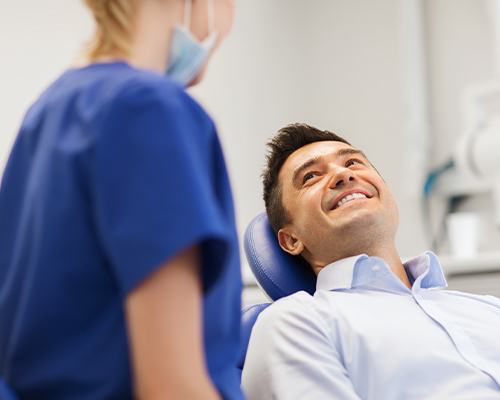 One of the best ways to be prepared for a dental emergency is to have as many answers ahead of time as possible. That's why we've gathered a few of the most common questions about urgent dental care below for your convenience. If you don't see the answer you're looking for or aren't sure if you're experiencing a dental emergency, don't hesitate to call us for the information you need!
Can I Take Pain Relievers If I'm Having a Dental Emergency?
While pain relievers can provide much-needed temporary relief during a dental emergency, they're certainly not a substitute for the professional dental care needed to treat the source of your discomfort. If you have bleeding in your mouth, remember not to take pain medication that contains aspirin or ibuprofen. Both of these medications act as blood thinners, which could potentially make your bleeding worse.
Do I Still Need to Visit an Emergency Dentist If My Toothache Goes Away?
Just because your tooth suddenly stops hurting doesn't mean the issue that was causing it has gone away. In fact, numbness in a tooth could potentially indicate that the nerve has been severely damaged or infected. Even if it no longer hurts, your tooth could be in danger of falling out, and the damage or bacteria may spread to the nearby teeth. Let us know right away if your tooth has gone numb or suddenly stopped hurting so we can schedule your appointment right away.
How Can I Tell If I Should Visit an Emergency Dentist?
Not every dental emergency is as easy to identify as a broken or knocked-out tooth. While some dental emergencies are the result of a sudden injury or accident, others slowly build up over a long period of time because of poor oral hygiene or bad chewing habits. If you're not sure if your situation counts as an emergency or not, give us a call anyways. We'll help you assess your situation over the phone and determine how urgently you need care. Once we've scheduled your appointment accordingly, we'll give you personalized first-aid tips to help you manage your symptoms until you can reach our office.
When Should I Go to the ER for a Dental Emergency?
Did you know most emergency rooms don't have a dentist on staff? As such, they'll be able to stabilize your dental emergency, but you'll likely still need to see your dentist afterward. Bringing your urgent dental situation to us instead will almost always save you time, money, and discomfort. However, there are certain situations where you should go to the emergency room first. We'll be happy to repair your smile after the local ER has stabilized conditions such as:
Dislocated or broken jaw.
Bleeding in the mouth that hasn't stopped after 10 minutes.
Swelling in the face, neck, or jaw that's making it difficult to swallow or breathe.