How Dental Implants Work – Las Vegas, NV
Rebuild Your Smile with Dental Implants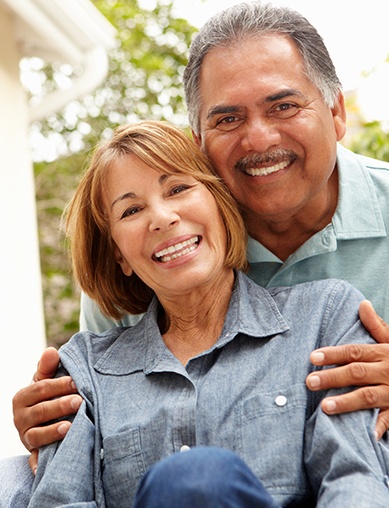 More people than ever are turning to dental implants in Summerlin to replace their missing teeth. They allow you to enjoy a solution that closely looks and feels natural because they treat both the root and the crown. To do this, you must undergo a multi-phased treatment process. Although it may take longer than traditional options, it is time well spent because your new smile can last for several decades with the right aftercare. While the process may seem overwhelming, you have nothing to fear. Here is what you can expect on your journey to a complete smile.
Initial Dental Implant Consultation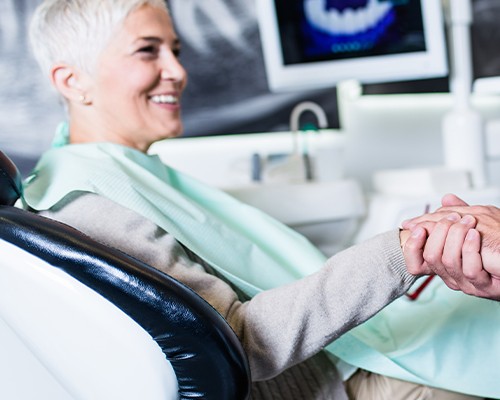 Your first step to rebuilding your smile requires a trip to your dentist in Summerlin. You need an initial consultation to ensure you are a candidate for dental implants. Besides a visual examination, Dr. Pamela J. West reviews digital x-rays and a CT scan to assess your oral health and structures. She also takes the time to discuss your medical and lifestyle history to ensure you have minimal risk factors for implant failure.
Dental Implant Surgery
The CT scan is used to pinpoint the ideal location for your implant posts, which act as new roots. Oral surgery is needed to place them into your jawbone. While under sedation or anesthesia, your gum tissue is opened to expose your jawbone. A hole is drilled into it for each post to be inserted. Your gum tissue is sutured closed, and the healing process begins.
Dental Implant Osseointegration & Abutment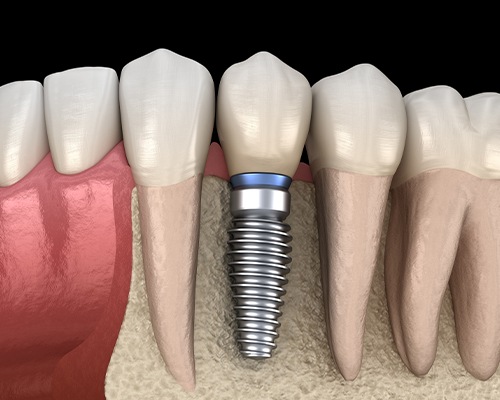 The implant posts stimulate your jaw to encourage new bone growth. This allows your jaw to fuse to them over the next several months through a process called osseointegration. This can seem like a lengthy delay, but it is necessary to provide a secure and stable foundation for your restorations. It also allows the implant posts to potentially remain in place forever.
After your jawbone is healed, you need a second minor surgery to attached abutments to your implant posts. These special fixtures are connector pieces between the posts and your restorations. It typically takes about 2 weeks for your gum tissue to heal after they have been placed.
Placement of Dental Implant Restorations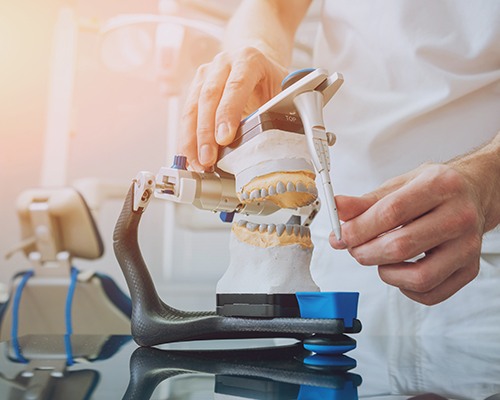 The final stage of your treatment involves your restorations. Digital impressions of your mouth are taken to get the exact measurements necessary to create your restorations to meet your exact needs. They are carefully crafted to match the color, size, and shape you need to promote your oral functions. Your restorations are made from all-ceramic materials to look natural, so no one will notice they are not your real teeth.
Schedule an Appointment Today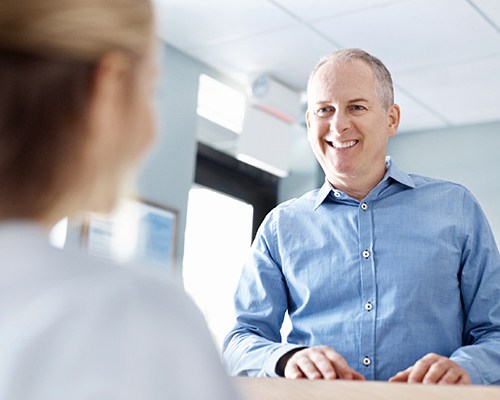 If you are ready to complete your smile using a reliable solution, contact our office today to see if dental implants are right for you.