Advanced Dental Technology – Las Vegas, NV
Faster, More Reliable, More Comfortable Dentistry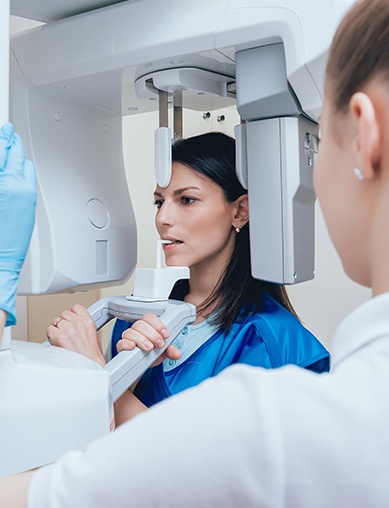 A skilled dentist does their best work when they're using the most advanced instruments and techniques available for any given treatment. At Summerlin Center for Aesthetic Dentistry, we take advantage of the latest technology to perform quicker, more accurate diagnoses and keep our patients comfortable from the beginning to the end of each visit. Before you call for an appointment, learn more about our technology offerings below.
How Technology Makes Our Dentistry Better
Cone Beam Scanner for Accurate Implant Placement
Advanced Techniques for Cavity Detection
Quicker, More Reliable Dental Diagnostics
Intraoral Camera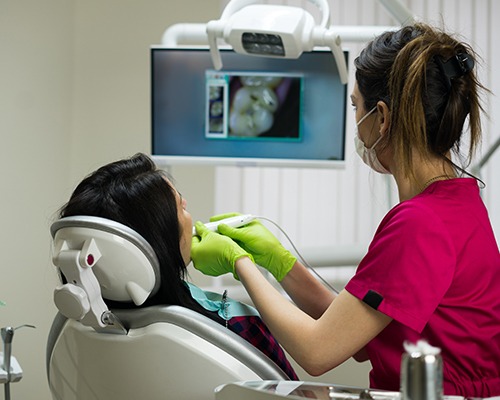 With an intraoral camera, both you and your dentist can share the same view of your smile. The camera itself easily fits into your mouth and can take highly detailed pictures from various angles. The images can be displayed on our chairside monitor so that you can see for yourself what kind of state your teeth and gums are in. We can easily point to areas where decay and infection have occurred to help you understand why specific treatments might be necessary.
Digital X-Rays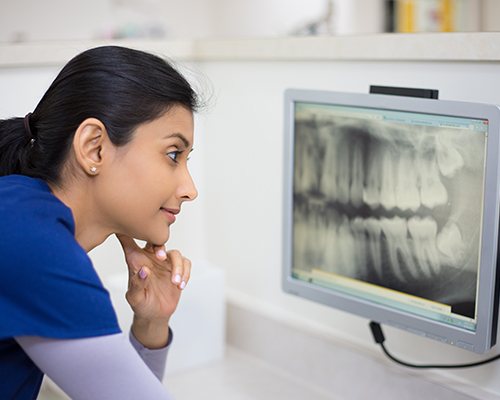 In the old days, taking an X-ray meant exposing patients to high amounts of radiation and having to develop the images in a separate dark room filled with toxic chemicals. Today, digital technology has drastically reduced the level of radiation involved with the process, and the images are available right away. Digital X-rays also tend to be of much higher quality, can be enhanced if needed, and are easy to store electronically instead of in an overly-crowded file cabinet.
CT/Cone Beam Scanner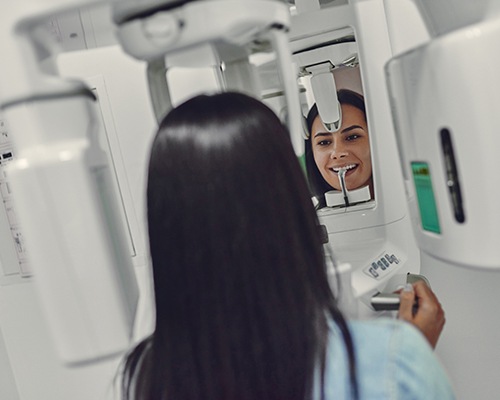 A dental cone beam scanner is a special type of X-ray equipment that is used for complex procedures (like implant placement) where regular dental X-rays are not going to give us all of the information we need. The cone-shaped X-ray beam is moved around your head, allowing it to take multiple images in just a few seconds. These images are combined into a single three-dimensional image that allows us to examine the various dental structures, soft tissues, nerve paths, and other factors that could affect the course of your treatment.
Digital Impression System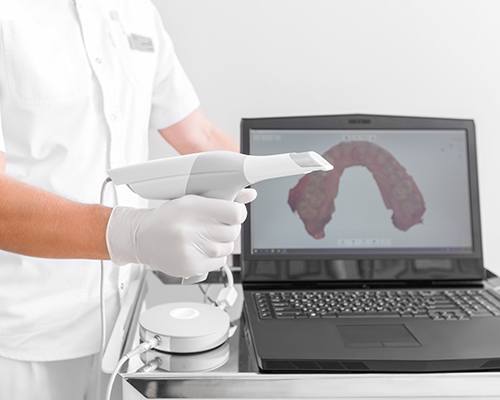 Our office uses the CEREC Primescan digital impression system to design crowns and other restorations. Have you ever had a traditional oral impression taken via bad-tasting, uncomfortable dental putty? Primescan does away with the messy, goopy material and instead allows us to simply scan your mouth in order to create a three-dimensional model. The high accuracy of Primescan lowers the risk of needing to redo the impressions due to error. The process is overall much faster and more pleasant for everyone.
Soft Tissue Laser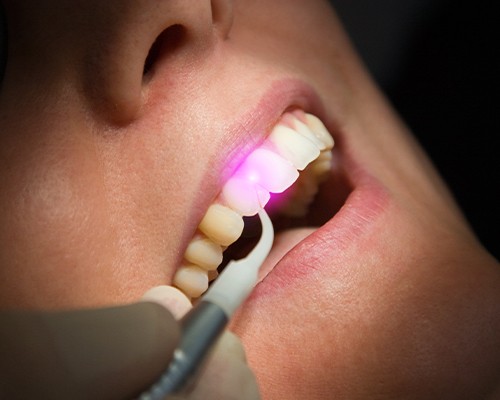 There are certain procedures where we can use a soft tissue laser in place of traditional metal dental instruments. For example, during gum disease treatment, we can use a laser to expose the roots of the teeth for cleaning while also removing infected gum tissue. The energy from the lasers helps sterilize the area and seals off exposed blood vessels almost immediately so that there's little to no bleeding for you to worry about by the end of the treatment.
The Wand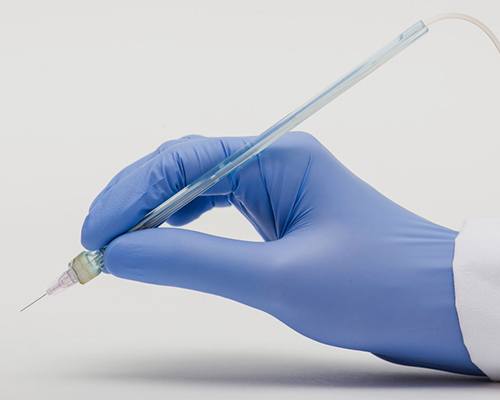 Do you need anesthesia for an advanced dental treatment but are afraid of having the medication delivered through a needle? The Wand is a state-of-the-art computer-assisted for locally administering anesthesia to numb the mouth for certain procedures. Most patients find that The Wand is significantly more comfortable than a syringe, making it easier to stay calm during their treatment. From our perspective, the Wand gives us better control over the speed of the injection and helps us precisely find the best location to administer it.
Cavity Detection System
Dr. West has been trained to detect cavities in all kinds of different ways, but she knows very well that some forms of decay can easily go undetected relying on just the naked eye. With our state-of-the-art cavity detection system, we can highlight the areas of the mouth where cavities are present. This helps us find and treat them long before they become serious oral health issues. The process is completely safe and helps us create accurate treatment plans that fulfil your oral health needs.
Solea Sleep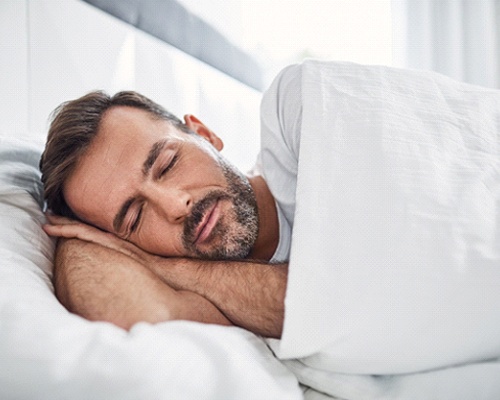 Solea Sleep is an innovative addition to our list of laser dentistry services. It may be able to give you long-lasting relief from snoring! The treatment uses a laser to tighten collagen fibers in the soft palate, thereby reducing their potential for vibration and allowing you and your loved ones to enjoy more peaceful rest. Solea Sleep usually takes just five minutes or so, it is very comfortable, and the results have the potential to last for more than a year!