Healthy Start – Las Vegas, NV
Helping Your Child Sleep and Breathe Better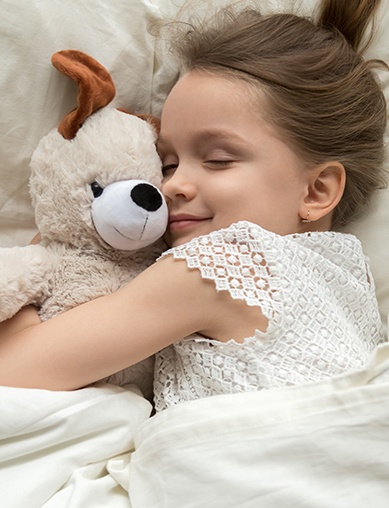 Is your child experiencing restless sleep? Do they struggle with behavioral and social problems? Are you worried that if left untreated, these issues could carry with them well into adulthood? At Summerlin Center for Aesthetic Dentistry, Dr. West and her team understand your concerns, which is why they are pleased to offer a new, unique program designed to combat a common problem found in children – sleep disordered breathing. With the Healthy Start program, your children's dentist can encourage proper growth and development of their facial structure, smile, and nasal breathing using a custom-made oral appliance. To find out if your child is eligible, contact us today.
Why Choose Summerlin Center for Aesthetic Dentistry for Healthy Start?
Team That Loves Working with Children
Warm, Welcoming Office Environment
Wide Array of Treatments for Sleep Apnea
What is Sleep Disordered Breathing (SDB)?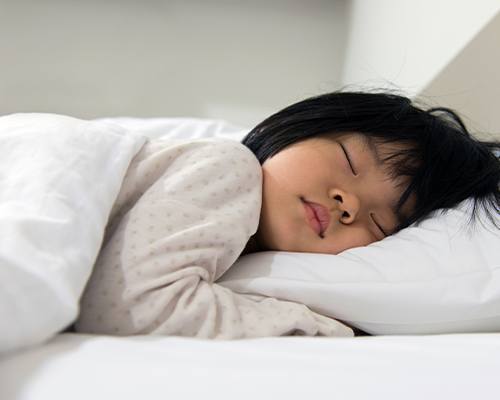 Sleep Disordered Breathing (SDB) is a common problem found in children that can result in growth and development problems as it pertains to their facial structure, psychological mindset, and breathing capabilities.
It is not normal to breathe through the mouth; however, when a blockage (i.e., allergies, enlarged tonsils or adenoids) prevents adequate airflow through the nasal passage, it can make it difficult, if not impossible, for your child to breathe freely through their nose. As a result, their tongue will position itself improperly within the lower jaw and cause facial abnormalities to occur that can negatively impact their smile, facial aesthetic, and ability to breathe normally as they grow.
What Are the Signs and Symptoms?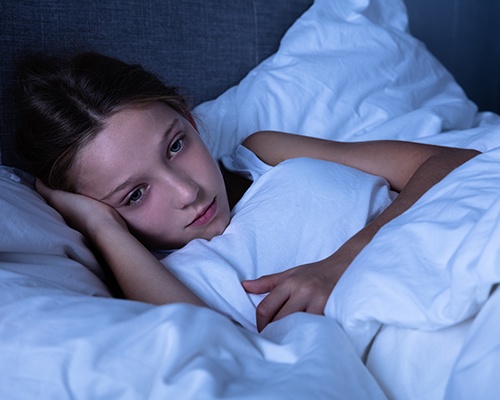 While symptoms can vary from one child to another, the most common signs associated with SDB include:
Loud snoring
Dark circles under the eyes
Bed-wetting
Nightmares or night terrors
ADD/ADHD
Behavioral and social challenges
Difficulty resting at night
Ceased breathing while asleep
Breathing through the mouth and not the nose
Crowded teeth
How Can the Healthy Start Program Help?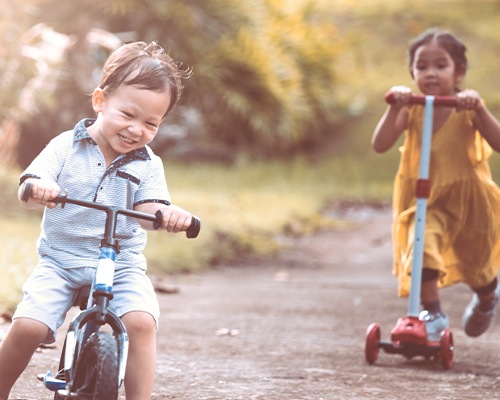 Should you begin to notice that your child is suffering from any of the above-mentioned signs or symptoms, it is necessary that you schedule an appointment with Dr. West as soon as possible. This will allow her and her team to begin the Healthy Start program sooner rather than later to achieve successful results early on.
By creating a customized, comfortable oral appliance for your child, this will not only treat the root cause of their sleep disordered breathing, but it will work to improve their sleep quality as well as their jaw, tongue, and teeth alignment. When combining all these factors, it creates a happier, healthier child who can breathe easier and achieve adequate rest that positively impacts their day-to-day life.
What is the Process?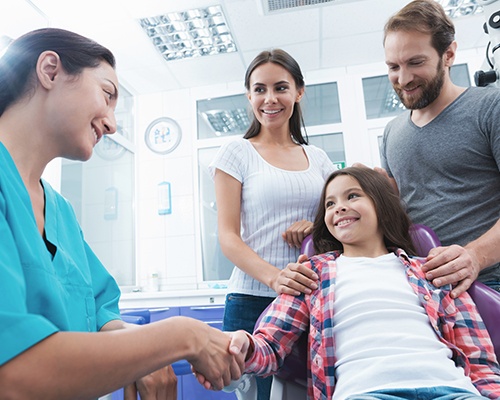 To begin the Healthy Start program, Dr. West will start by examining your child's oral and facial structure and taking impressions of their mouth. After creating a personalized treatment plan, she will send the impressions off for technicians to build a custom-made appliance.
Once your child begins to wear the appliance, they will begin to notice a difference in the way they breathe and sleep, often waking up more rested and prepared for the day.
Over time, their teeth and jaw will begin to shift and realign so that everything within the mouth begins to function normally. It is even possible that with the Healthy Start program, your child may not require orthodontic treatment in the future or further medication for behavioral problems.