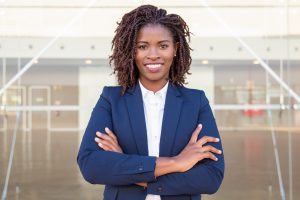 What do you want to accomplish in 2020? Maybe you want to shed some extra pounds, finally get that promotion at work, or meet that special someone. Regardless of what your goals are, confidence can be a key to achieving them. But how can you bolster your confidence? One way is by feeling great about your smile. A dentist in Las Vegas is here to talk about how powerful attractive teeth can be, and how you can achieve your ideal smile thanks to cosmetic dentistry services.
The Potential of a Beautiful Smile
A mouth full of straight, white teeth looks fantastic, but that is only the beginning of the benefits it offers. Various studies and surveys have shown that an attractive smile can:
Make you look younger. Tooth discoloration, broken teeth, missing teeth, and other aesthetic flaws are often associated with old age. Attractive teeth can help you regain a youthful glow and detract attention from signs of aging on other areas of your face.
Make you seem more approachable. People are naturally drawn to individuals who are ready to share a warm, sincere, beautiful smile.
Improve your health. Smiling can lower your blood pressure and your heart rate. If you love the way your teeth look, you are likely to smile more frequently.
Achieving Your Ideal Look
Over the counter products may do a little to improve the way your teeth look. However, to achieve the best results possible, you need the help of a qualified cosmetic dentist. After the dentist examines your teeth and talks to you about your goals and expectations for treatment, they might recommend that you undergo one or more of the following procedures:
Teeth whitening. Professional whitening services are much more effective than any product you can buy off the shelf. Most dental practices offer in-office whitening for instantly brighter teeth, as well as at-home whitening kits that provide more gradual (but still magnificent) results.
Porcelain veneers. Porcelain veneers are thin pieces of porcelain that a dentist permanently attaches to the fronts of your natural teeth. They can hide practically any imperfection, including severe stains, minor misalignment, chips and cracks, and more.
Gum reshaping. Uneven or excess gum tissue can make your smile seem disproportionately "gummy." A gentle procedure to reshape the gums can fix this problem.
Restorative services. Some individuals need more than purely cosmetic treatments to achieve a beautiful and functional smile. If you have missing, decayed, or badly damaged teeth, you may need dental implants, a bridge, crowns, or other restorative treatments.
A beautiful smile might be just what you need to attain new confidence. Your cosmetic dentist can help you feel like your best self in 2020.
About the Author
Dr. Pamela J. West is a general and cosmetic dentist who has special qualifications for helping patients achieve beautiful smiles. In fact, she earned a Masters in Aesthetics via extensive training at the renowned Las Vegas Institute for Advanced Dental Studies. If you would like to learn more about how Dr. West can help you love what you see in the mirror, contact Summerlin Center for Aesthetic Dentistry at 702-240-0404.