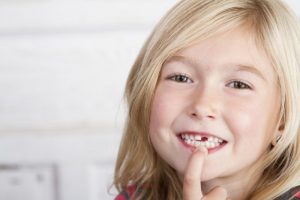 Notebooks, pencils, folders, and new shoes—these are just some of the things that are probably on your son or daughter's back to school list. However, there's probably an item that you're forgetting about: a routine dental appointment. While not an obvious part of a back to school list, dental checkups and cleanings are integral to your child's health and even education. Keep reading to learn why you should always make sure to take your child to see your dentist in Summerlin before school starts.
Dental Health and Education: The Numbers
Tooth decay and cavities are one of the top chronic health problems in children because of their diet and inability to properly brush and floss like adults. Just under 50% of children currently have cavities, and it's estimated that around 51 million hours of school are missed each year due to dental issues. What's even more alarming is that children with untreated cavities and dental decay are more likely to receive a lower GPA than those with proper dental care. For these reasons alone, it's important to schedule a routine checkup for your child before the fall.
Dental Health and Your Child's Development
Oral health issues can also affect your children in ways that are harder to measure. Kids with cavities or untreated problems can develop low self-esteem, which will affect their social life. Additionally, they could even develop a speech impediment or social anxiety due to lack of confidence in their smile.
Why a Back-to-School Checkup is a Good Idea
Thankfully, the problems described above can be completely avoided as long as you're taking your loved ones in for routine checkups and cleanings. It's especially advantageous to schedule their appointments in the summer because they won't miss school! And, in another 6 months, they can see their dentist again during winter break—perfect timing.
During these visits, your dentist doesn't just check your child's teeth, but they also look for abnormalities like oral cancer. Dentists alone catch about 84% of oral cancer, which can occur in any patient at any age, making a routine checkup potentially lifesaving. Additionally, they will check for problems like gum disease, which can lead to serious oral and overall health issues like an increased risk of heart attack and diabetes. For your children, a back to school appointment will set them up for oral health success throughout the schoolyear, allowing them to stay in class, develop, and thrive.
Are you ready to check your child's oral healthcare off of their back to school list? Contact your dentist to schedule your son or daughter's appointment!
Meet the Dentist
A graduate of the University of Southern California, Dr. Pamela J. West is a well-trained and educated dentist with a passion for children's dental care. She takes pride in her ability to create fun and comfortable experiences for kids. She currently practices at Summerlin Center of Aesthetic Dentistry, and she can be contacted through her website or by phone at (702) 240-0404.