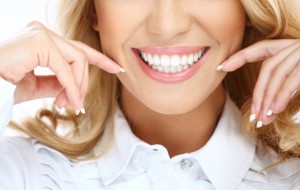 Are you asking yourself  "where can I find a dentist near me?" Checking your local area, reading online reviews, and making an in-person visit are helpful steps to take. A little bit of time spent researching your options can match you with the right dental professional.
Location Isn't Everything; but It's Pretty Close
There was a time in which many people had to travel for great distances in order to achieve quality dental care. Fortunately, for most of us that's no longer true. Here's how to find a provider that's not only close to your home or workplace but convenient to your schedule as well:
Consider travel time as well as distance. This is especially important in congested urban communities. Online and smart phone apps can help you to gauge the actual time spent going to and from the practice.
Ask yourself what kind of dental professional you need. A busy single person but no kids in his or her home has different priorities than a full-time homemaker with several small children.
Make sure the office hours meet your needs. You may want to look for a clinic that has extended or weekend hours, which is a handy plus for those who work nontraditional schedules.
Use the Internet to Your Advantage
Knowing what other people think of a particular dental practice can help you to match your needs to the best provider in your area. Here's how to enlist the Internet in your search for a quality dentist:
Check online reviews. To do this, simply search for a common term like "family dentist" or "family dentist near me." Check the search results for reviews from former or current patients. Be sure to read some of the comments, rather than simply noting the overall rating. That's the best way to learn important details.
Visit the provider's website or social media page. You should find a listing of the services provided, along with profiles of the employees. Review the information and make notes of any questions you would like to ask the dentist or other staff members.
Show up in Person
Gathering information online is fine. But nothing can replace the first-hand impression that you'll get by taking a look for yourself. Call the office and ask if it's okay for you to drop by at a time when things are not too busy. Meet the office staff and the dentist or dentists, if possible.
If you have small children in your household, you may want to bring them along as well. Familiarity with the clinic environment can go a long way toward stemming a child's fears of visiting the dentist.
Finding the right dental practice takes a little bit of time and research. But the rewards you'll enjoy make the effort more than worthwhile. Knowing that you made a great choice will put a lasting smile on your face.
About the Author
Dr. Pamela J West earned her DDS degree from the University of Southern California School of Dentistry. She also holds a Master's degree in dental aesthetics from the prestigious Las Vegas Institute for Advanced Dental Studies. You can reach her office online or by calling (702) 240-0404.