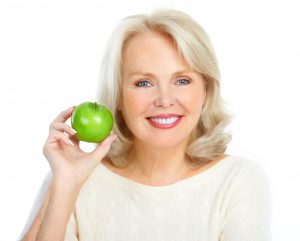 As you get older, it's a given that there will be changes with your body. One area where you're bound to see them is in your oral health. Thus, it's important to know how to care for your teeth properly. As you read on, your Summerlin dentist lists 5 challenges of elderly oral health and how to overcome them.
Gum (Periodontal) Disease
Years of poor oral care and failure to maintain regular visits to your dentist can result in gum disease, a condition that starts with swelling, irritation, puffiness and bleeding of the soft tissues. As bacteria accumulate in the mouth and cause plaque to develop, corrosive acids are released that eventually lead to decay.
Here's how the disease progresses:
Gingivitis – The first stage of gum disease is gingivitis, where the gums may bleed or become irritated. However, with your dentist caring for your teeth, for elders, poor gum health doesn't have to become a reality.
Moderate Gum Disease – If gum disease is allowed to fester, patients can experience permanent damage to the connective tissues, ligaments and bones.
Periodontitis – Advanced gum disease or periodontitis is a prime contributor to tooth loss among elderly people and can be encouraged by years of poor oral care.
Alzheimer's Disease
If gum disease isn't treated in time, patients are more vulnerable to developing Alzheimer's, a neural-degenerative condition. The inflammation and plaque buildup in the mouth that is common with gum disease can be transported to the brain through the bloodstream, causing a negative effect on the patient's cognitive function.
Osteoporosis
Another challenge facing patients as they get older is osteoporosis, a condition that makes their bones porous (full of small holes). The skeletal structure also becomes weaker and more brittle, leaving patients more susceptible to breaks.
A common treatment for this condition is to take an anti-resorptive medication. One of the side effects is that it can cause an issue called osteonecrosis, which is the degeneration of the jaw.
To prevent osteoporosis, patients should do the following:
Remain active in some form of exercise to help strengthen the bones.
Consume calcium and vitamin D to help protect the skeletal system.
Sensitive Teeth
Over time, patients may notice increased teeth sensitivity from aggressive toothbrushing and wear from food and drink consumption. By putting more effort into brushing carefully and using less-abrasive types of toothpaste, older patients have a better chance of preventing the problem.
Dry Mouth
A final challenge that older people can face is dry mouth, which can be encouraged by taking certain medications. The biggest problem is that it creates an environment perfect for bacteria growth, which we've learned plays a prime role in tooth decay and gum disease.
By implementing what you've learned here, practicing excellent oral hygiene and visiting your dentist semi-annually for cleanings and check-ups, you'll be able to prevent many of the common woes associated with elderly oral health. To partner with your dentist, reach out to schedule a preventive care appointment today!
About the Author
Recently recognized as one of the "Top Dentists" in Summerlin, Dr. Pamela West provides comprehensive dental care for patients of all ages. Since earning her dental degree from the University of Southern California School of Dentistry, she has remained committed to expanding her knowledge by receiving advanced education in several areas. Patients are able to enjoy excellent oral health as they get older at Summerlin Center for Aesthetic Dentistry, and Dr. West can be reached for more information through her website.