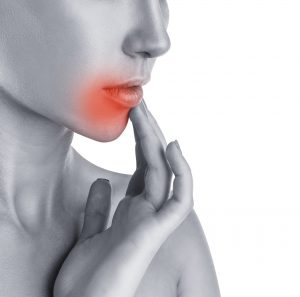 Do you know what xerostomia is? The average person may have never heard of this, but everyone has dealt with it in some form. It's a fancy word for dry mouth. Everyone has put up with the inconvenience of having a dry mouth, but it turns into a problem when the dry feeling doesn't subside. Your mouth will become dry when you don't have enough saliva to keep it wet and moisturized. Keep reading to find out some of the causes of dry mouth and how it can be treated.
What Causes Dry Mouth?
When your mouth feels dry no matter how much you're hydrating and trying to moisten it, your saliva glands aren't working properly. This could be due to some of the following causes:
Nervousness or stress
Certain medications
Radiation or chemotherapy
Aging
Smoking
Autoimmune disorders like Sjorgren's syndrome
Sjorgren's syndrome is an autoimmune disease that causes your white blood cells to attack your salivary glands. The only way to permanently cure dry mouth is to treat the cause. Pay attention to the causes above and talk to your dentist in Summerlin about treatment options.
What Are the Symptoms of Dry Mouth?
If your dry mouth isn't going away, your salivary glands aren't producing saliva like they should be. Check out some of the symptoms of dry mouth so you know what to look for:
Trouble chewing, swallowing, tasting, or speaking
A sticky or drying feeling in the mouth and throat
A dry and tough feeling tongue
A burning feeling in the mouth
Gum irritation
Cracked lips
Frequent tooth decay
Bad breath
These are the most common symptoms you should be on the look out for. The sooner you can recognize symptoms for your dry mouth, the sooner you can treat the cause.
How Can I Help My Dry Mouth?
If your prescription is causing your dry mouth, then it's an easy fix to switch medications. Additionally, there are medications out there that help your salivary glands to produce more saliva. You can also take steps to help minimize your chance of getting dry mouth:
Try to avoid drinking caffeine.
Drinking water or other sugarless beverages during eating will help keep your mouth moist.
Chew sugarless gums to stimulate saliva flow.
Avoid alcohol and tobacco.
Try to minimize intake of spicy or salty foods, especially before bed.
Use a humidifier at night.
Everyone's dealt with dry mouth somehow, but don't let it affect your daily life. Use our causes, symptoms, and prevention tips to keep your mouth moist and healthy. If you're experiencing any of the symptoms we've listed, talk to your local dentist to see what's going on so they can treat the cause.
Meet the Dentist
Dr. Pamela J. West is dedicated to providing personalized care for her patients in Summerlin. She takes pride in using services that not only improve health but beautify smiles as well. She enjoys helping her patients in any way possible, like giving advice on how to get rid of dry mouth! She currently practices at Summerlin Center for Aesthetic Dentistry, where she can be contacted through her website or by phone at (702) 240-0404 for any questions.