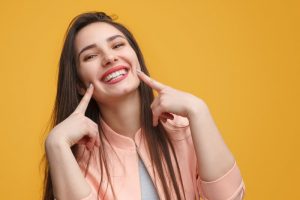 Do you ever hesitate to smile because of chips, cracks, gaps, or discoloration in your teeth? Many American adults (about 1/3 of the population) aren't satisfied with the look of their grin. People avoid smiling all the time because of their teeth's appearance. Flaws in your smile can affect confidence and self-esteem as well as how people perceive you. Porcelain veneers in Summerlin are a great option to transform your grin. Keep reading to learn what veneers are, and whether or not they're a good cosmetic choice for you.
What Are Porcelain Veneers?
Porcelain veneers are thin pieces of tooth-colored porcelain that get bonded to the front surfaces of your teeth. They can fix a wide variety of physical and aesthetic issues, transforming your smile beautifully. Because this procedure is permanent, you'll want to understand the treatment and what advantages it will bring before committing.
Whiten Your Smile
Over the years, our teeth will begin to yellow and brown due to drinking things like coffee or wine, smoking cigarettes, and many other items that can stain your enamel. If you have discoloration, you can get your teeth whitened, but it may not work depending on the severity of the stain and your teeth can always become stained again.
Porcelain veneers can give you a bright and white smile that doesn't require routine whitening. Dental porcelain is stain resistant so you can eat and drink what you want without worrying about discoloration.
Fix Cosmetic Problems
Slightly crooked or gapped teeth can be concealed by veneers. Because they are bonded to the front of your teeth, they won't fix your misalignment or gaps, but they will hide your imperfections and transform your smile into a nice set of pearly whites.
Replace Damaged Enamel
Over the years, your enamel can wear down for a number of reasons. Enamel doesn't grow back, but it can be replaced! Veneers are a great treatment for teeth with enamel erosion or abrasion and they look good too.
Is There Anything I Should Worry About?
There are many advantages to receiving porcelain veneers, but there are a few factors you should keep in mind when deciding on this treatment. Your choice of dentist, your location, and the number of teeth you want restored will be the main deciding factors in the cost of your veneers. Also, after receiving this treatment, patients may experience tooth sensitivity which will usually go away relatively quickly. As mentioned above, porcelain veneers are a permanent procedure. Most of the time, your dentist will remove the outer layer of your enamel to accommodate the veneers.
Now that you know what to consider when deciding on porcelain veneers, talk to your Summerlin cosmetic dentist to discuss how this beautifying treatment can transform your smile.
Meet the Dentist
Dr. Pamela J. West loves transforming her patient's smiles to restore their confidence. She has a Masters in Aesthetics through extensive training to provide her patients with the best cosmetic dentistry services possible. She currently practices at Summerlin Center for Aesthetic Dentistry, where she can be contacted through her website or by phone at (702) 240-0404.