Dentist – Las Vegas, NV
Get to Know
Michelle Farnoush, DMD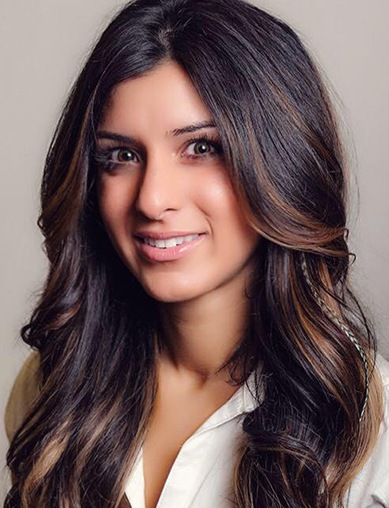 Dr. Farnoush has been working in the dental field for over five years now, and she feels very grateful to have such an amazing team alongside her as she helps patients regain healthy, attractive smiles. Her care approach is evidence-based and built around the most modern techniques and equipment in the field today! If you'd like to learn more about her, just keep reading below.
Why Did You Become a Dentist?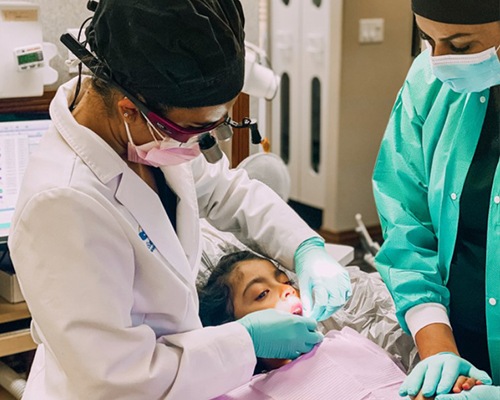 For Dr. Farnoush, the world of dentistry is a perfect fit for her high standards and continuous strive for excellence. Helping patients build confidence over time and enjoy a higher quality of life is extremely rewarding for her, and it's hard for her to imagine having any other career!
Where Did You Study Dentistry?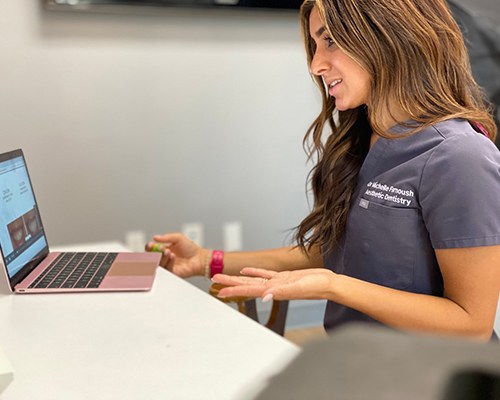 Dr. Farnoush completed her dental doctorate at the University of Nevada, Las Vegas School of Dental Medicine. She is also a graduate of the world-renowned Kois Center for Dental Excellence, an Associate Affiliate Fellow of the American Academy of Implant Dentistry, and a member of the Vice Chair Member Relations Committee for the American Academy of Cosmetic Dentistry. To this day, she makes it a priority to complete at least 250 hours of continuing education each year and regularly guest lectures for dental students as well. In addition to the above, she holds memberships in the following organizations:
American Dental Association
Southern Nevada Dental Society (Board Member)
Academy of General Dentistry
Outside the Dental Office,
What Do You Like to Do?
Dr. Farnoush is the proud daughter of two immigrants to Canada. Today, she is married to an amazing husband and has two Pomsky puppies named Kona and Echo who are spoiled to death on a daily basis. Her favorite hobbies include playing beach volleyball and hockey, traveling, baking, and making new things in her instapot. She is also musically inclined and has played violin since the age of six. In fact, she used to play in both a philharmonic orchestra and a punk rock band in high school!