Dental Crowns & Bridges – Las Vegas, NV
Beautifully Repairing and Replacing Teeth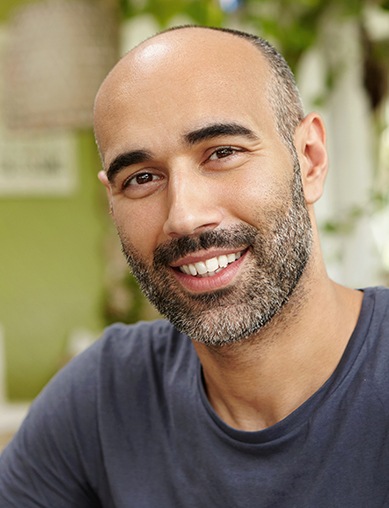 Accidents, injury, and gum disease can all lead to the damage or loss of a tooth. Don't worry, you don't need to live with less than perfect teeth with the help of your dentist. Dr. West can offer a crown or bridge to repair or replicate a tooth. In return, you'll enjoy a functional, beautiful smile that looks natural.
Why Choose Summerlin Center for Aesthetic Dentistry for Dental Crowns & Bridges?
CEREC Crowns Finished in a Day
Long-Lasting, Beautiful Dental Ceramic
Experienced Dentist and Friendly Team
Dental Crowns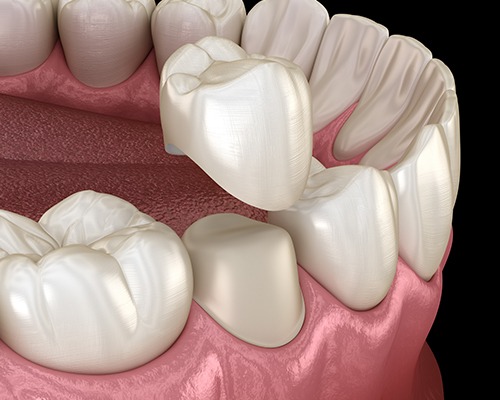 A crown is a cap placed over the entire surface of a tooth above the gum line. It's a common treatment in restorative dentistry because it can reinstate the health and function of a tooth. It can also protect it -from additional damage. Thanks to all-ceramic material, crowns can also offer aesthetic benefits. It's not uncommon for dental crowns to be used along with other treatments, like root canal therapy, bridges, or dental implants. No matter the reason, our office uses high-quality materials to enhance the aesthetics, function, and tissue compatibility to create the ideal restoration for your specific needs.
Dental Bridges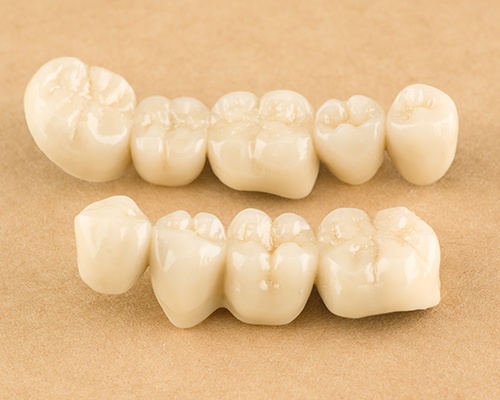 A fixed bridge is the most traditional treatment for one or more consecutive missing teeth. Dr. West takes an impression of your mouth to recreate the portion of the tooth above the gums. A durable restoration is crafted to bridge the gap between your natural teeth. It can be held in place using various methods, including crowns or dental implants.
Benefits of Crowns and Bridges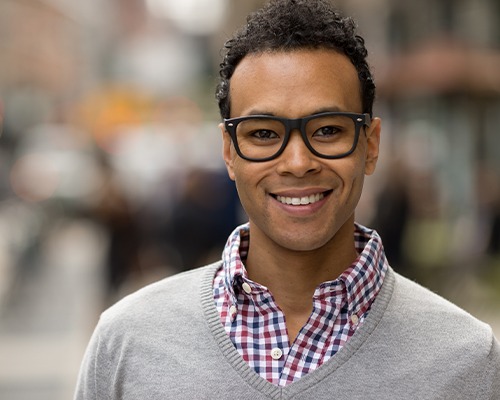 Every tooth is essential for a healthy, functional smile. If even one tooth is compromised, it can have devastating consequences for your self-esteem, quality of life, and your oral health. Restoring your smile with crowns and bridges offers several benefits, including:
High Success Rate: Our office uses the latest technologies and techniques to ensure a successful procedure.
Looks Natural: All-ceramic material allows your restoration to blend in with your natural teeth, so no one will know it is there.
Feels Natural: Made of durable material to withstand the pressure of regular biting and chewing.
Improves Oral Health: Repairing or replacing a tooth will preserve your natural smile to protect your remaining teeth from complications, lowering your long-term oral health expenses.
Lasts for Years: Although restorations aren't often made of metal anymore, they are equally durable. It's not uncommon for them to last for a decade or longer with the right aftercare.
Affordable: Many dental insurance plans can be used to help offset the cost of a crown or bridge.
How are Crowns and Bridges Used Together?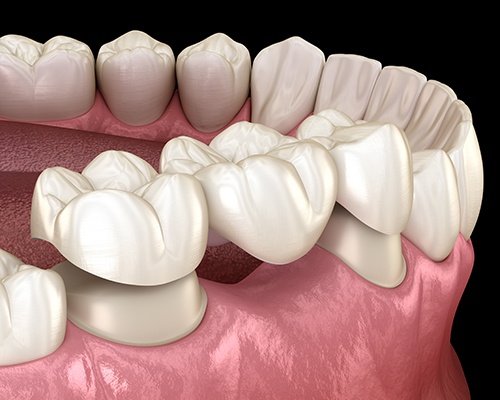 Crowns and bridges are often used together to treat consecutive tooth loss. A crown is bonded over the adjacent teeth to hold the bridge in place. This is an effective solution to stabilize your new teeth. As an alternative to crowns, a bridge can also be held in place using dental implants.
Schedule Your Consultation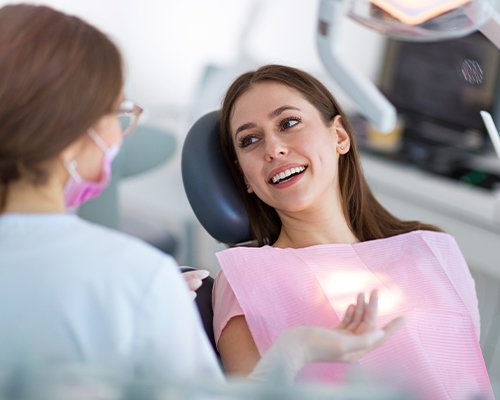 Don't be embarrassed by an imperfect smile any longer. Contact our office today to schedule your consultation for a bridge or crown. Dr. West will create the personalized treatment plan you need.